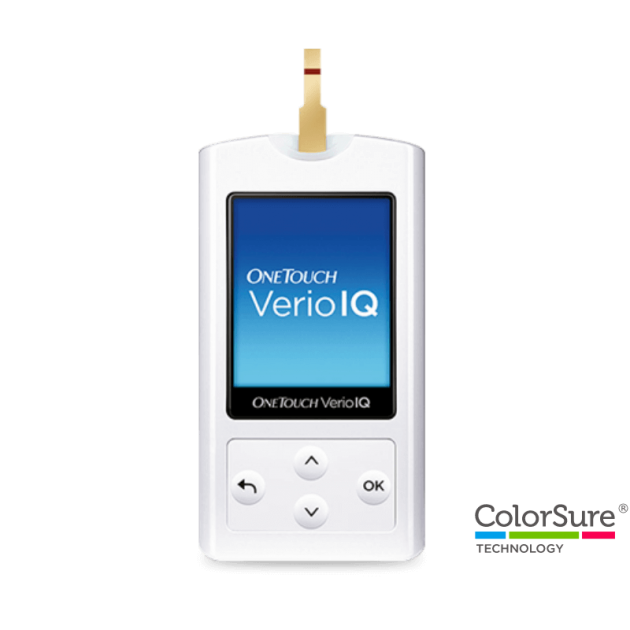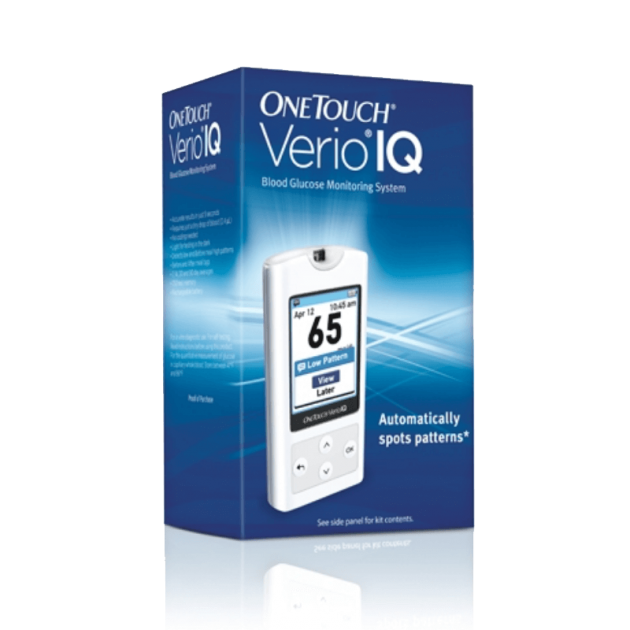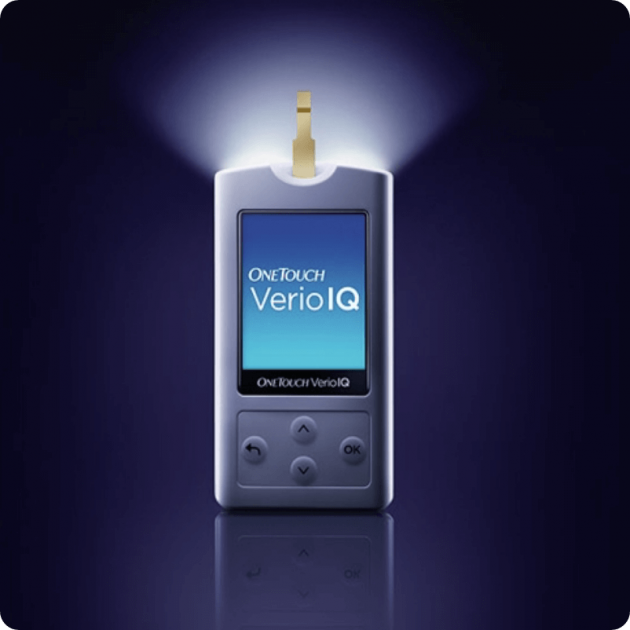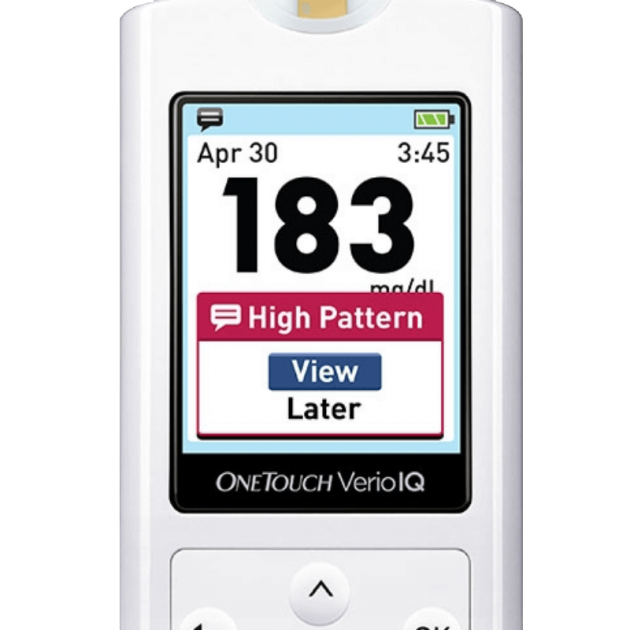 OneTouch Verio IQ® meter
This meter is no longer being distributed. We will continue to provide customer service support and warranty replacement.

Helps you understand how insulin, meal intake and lifestyle affect your blood sugar.

ColorSure® technology instantly shows when your blood sugar numbers are in or out of range.

Easy one-step meal tagging.
Color display and illuminated test strip port for testing in the dark.


Medicare Part B patients pay $0 with most supplemental insurance.**
Get to know your meter
Setting up your meter
Testing your blood glucose
Using your OneTouch® Delica® lancing device
Checking your meter with control solution
FAQ
Before using the OneTouch Verio IQ® meter to test your blood glucose, carefully read the Owner's Booklet and inserts that come with the components of the system.
Need more answers not related to this specific product?
Learn more on the FAQ section of the website!
Explore FAQ
What's in the Box
Included in every box:
OneTouch Verio IQ® meter (rechargeable battery)
Lancing device
10 sterile lancets
Owner's Booklet
Quick Start Guide
Mini USB cable and AC adapter for recharging battery & downloading to the OneTouch Reveal® web app
Carrying case