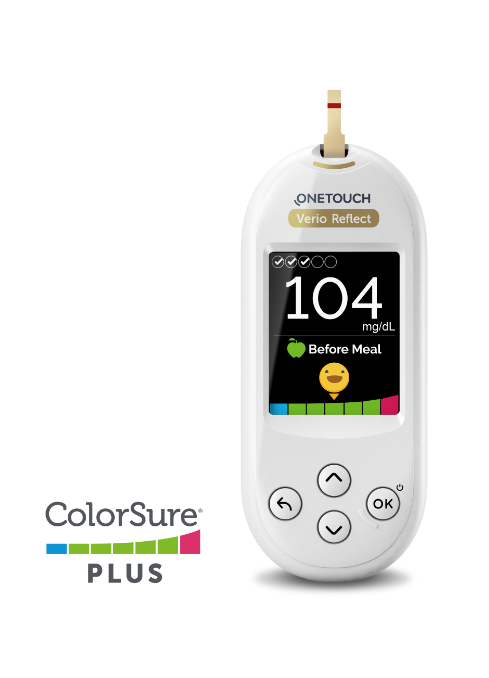 Discover a
simple

way to use

co

lo

rs

in managing diabetes!
ColorSure® Dynamic Range Indicator shows if results are low, high, or in your personal range.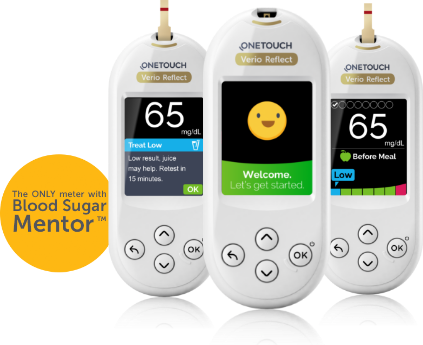 Look what this meter can do for you.
The OneTouch Verio Reflect® meter provides personalized guidance to help you know what your numbers mean and what actions to take.

Make every test virtually pain free
Try the OneTouch® Delica® Plus lancing device with reduced vibration for smooth and precise testing.
Get personal support from OneTouch® Customer Care
We're here for you. If you need support or have any questions about your OneTouch® products, our experienced Customer Care team members can help guide your way forward.
Testing your blood glucose
Also known as Self-Monitoring of Blood Glucose (SMBG)
SMBG is a method of checking how much glucose (sugar) is in the blood using a glucose meter — anywhere, anytime. Your doctor can also test your glucose from a blood sample that is checked in the lab.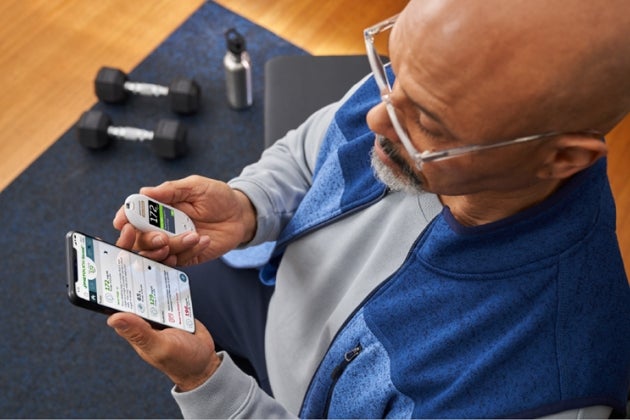 Treatment decisions should be based on current numerical glucose reading and healthcare professional recommendations.