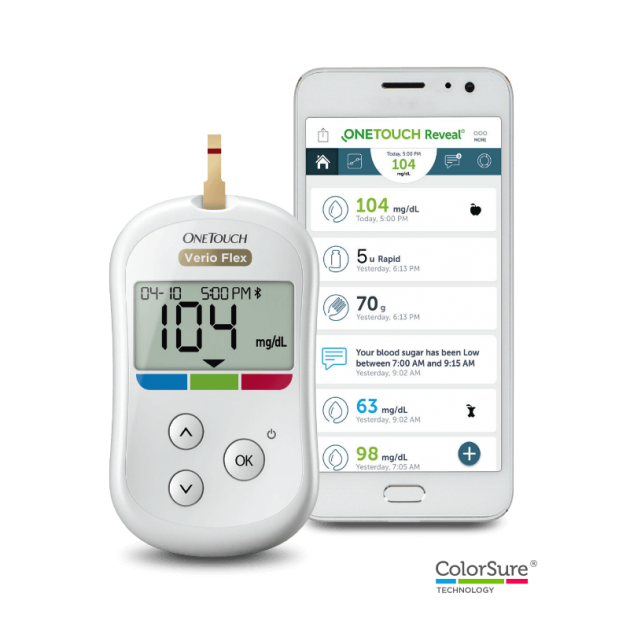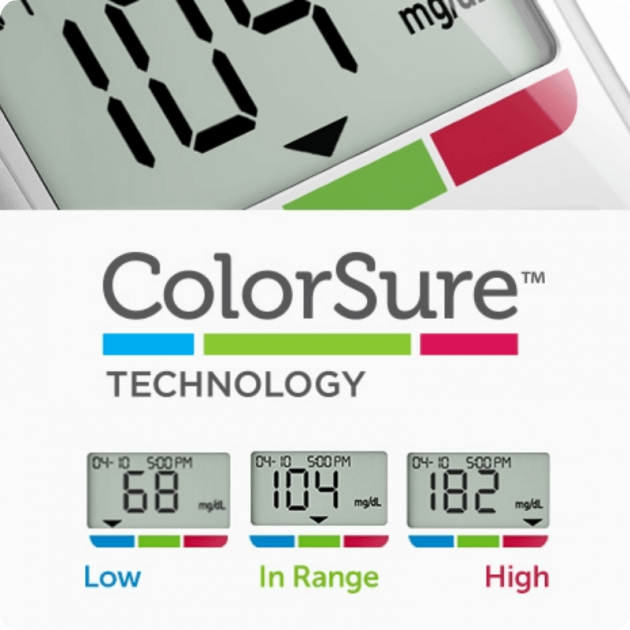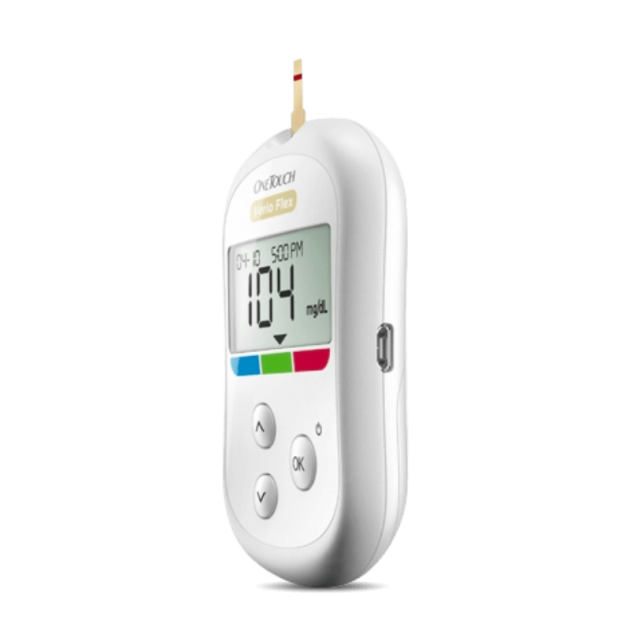 OneTouch Verio Flex® meter
Could make it easier to know when it is time to take action

ColorSure® technology instantly shows when your blood sugar numbers are in or out of range.

Compact, slim design so it's easy to take with you.


74% of OneTouch® brand users with insurance pay $20 or less on 50ct test strips.†
Medicare Part B patients pay $0 with most supplemental insurance.**


Together, the OneTouch Verio Flex® meter and the OneTouch Reveal® app can help you manage your blood sugar.
Get to know your meter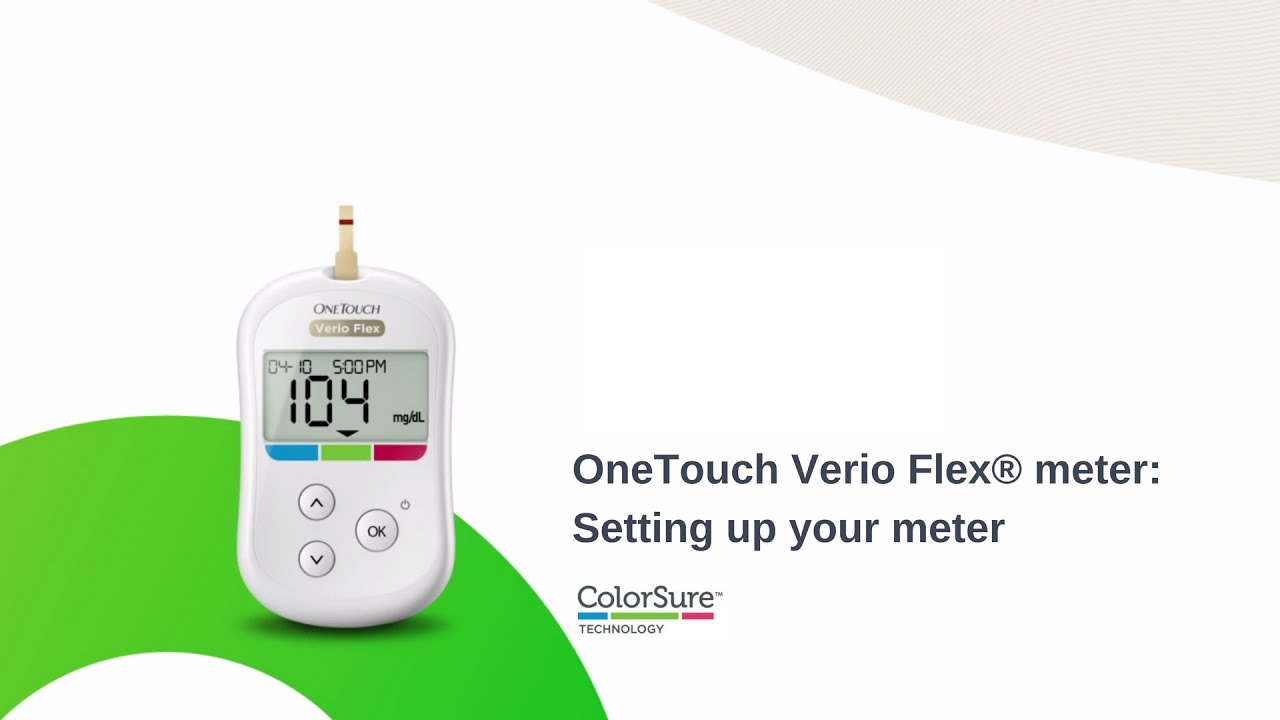 Setting up your meter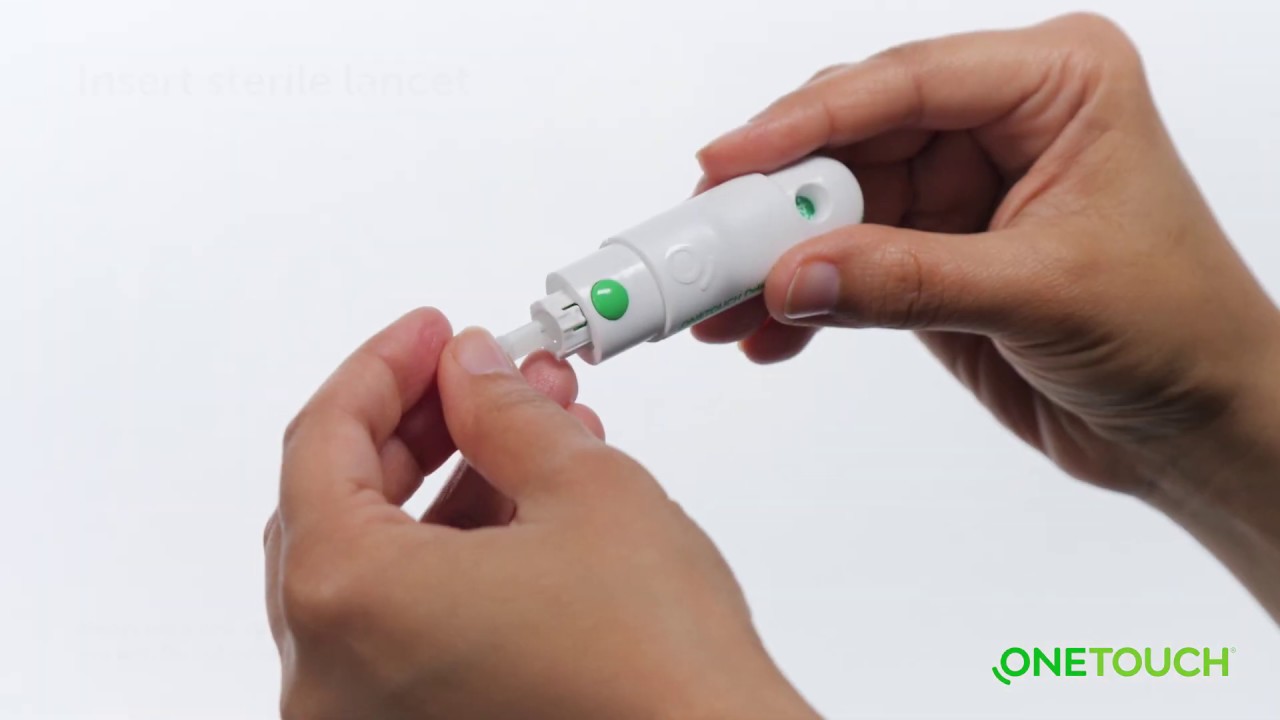 Testing your blood glucose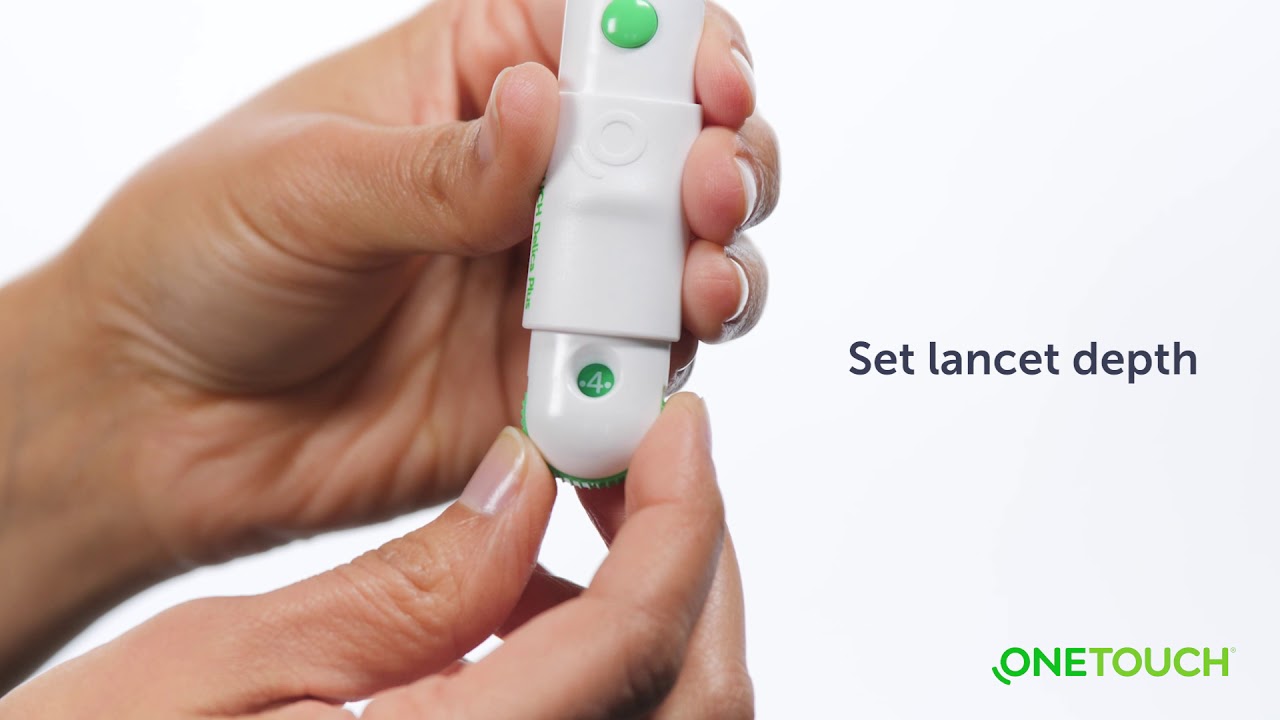 Using your OneTouch® Delica® Plus lancing device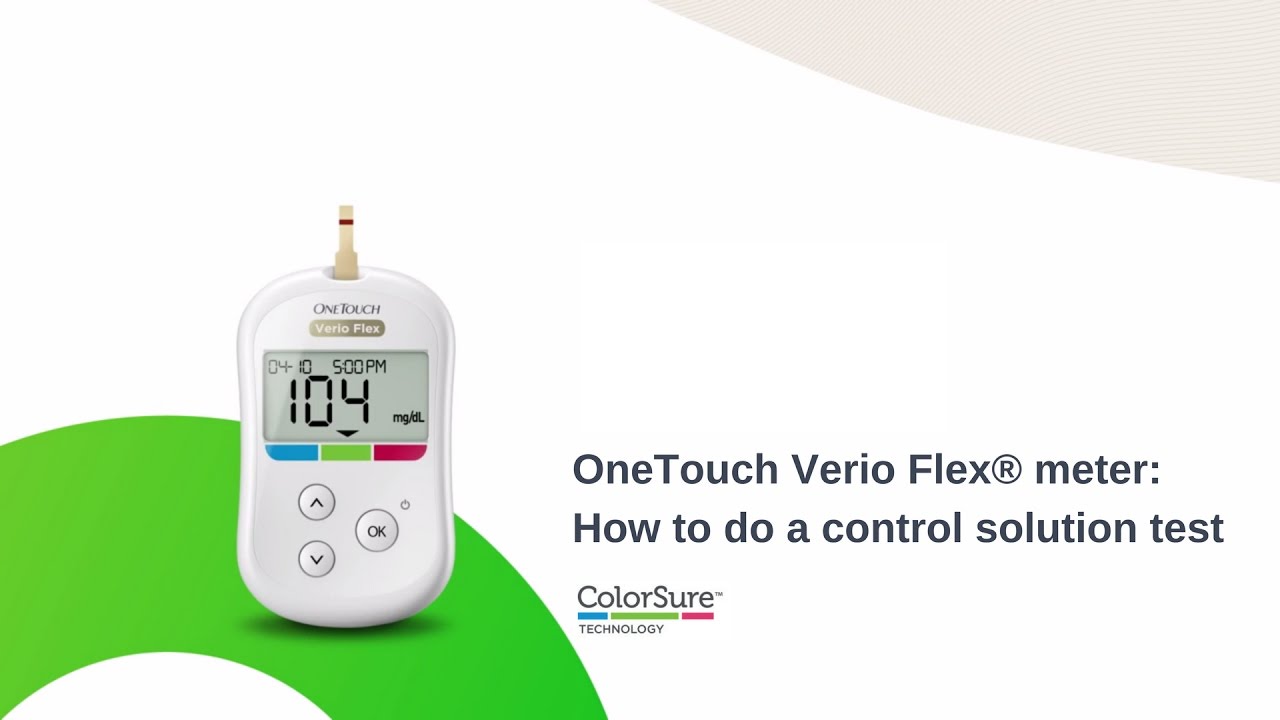 Checking your meter with control solution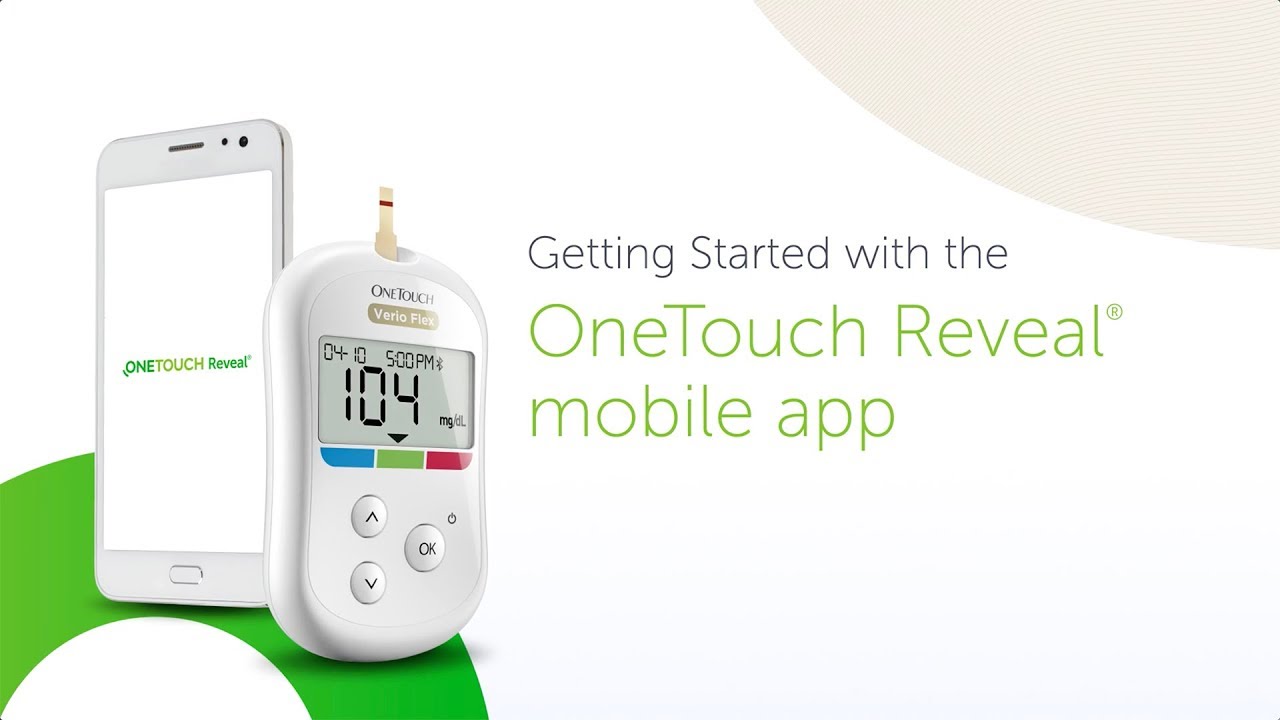 Getting Started with the OneTouch Reveal® mobile app
FAQ
Before using the OneTouch Verio Flex® meter to test your blood glucose, carefully read the Owner's Booklet and inserts that come with the components of the system.
Need more answers not related to this specific product?
Learn more on the FAQ section of the website!
Explore FAQ