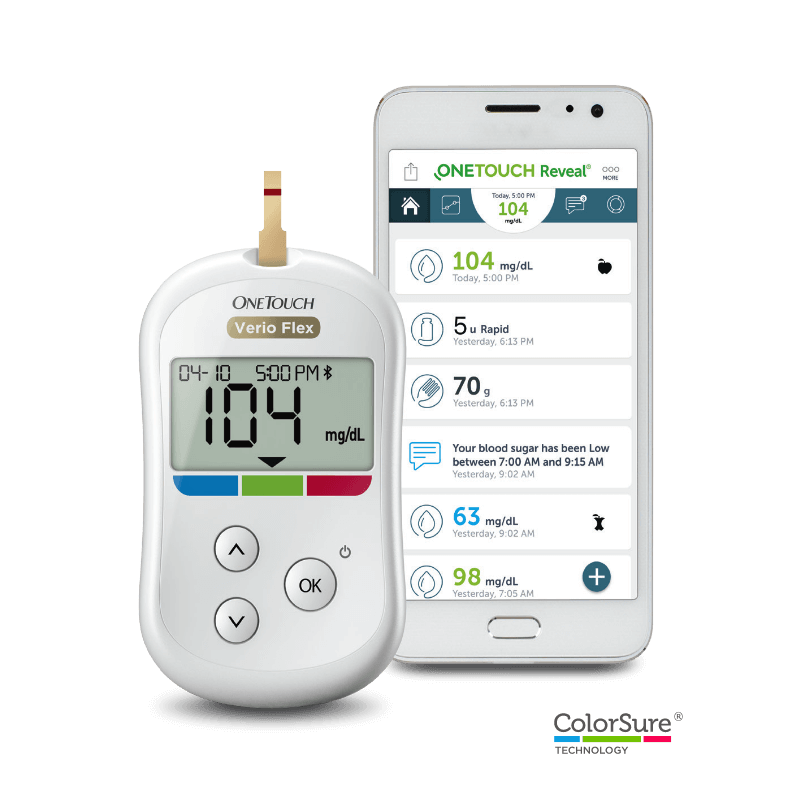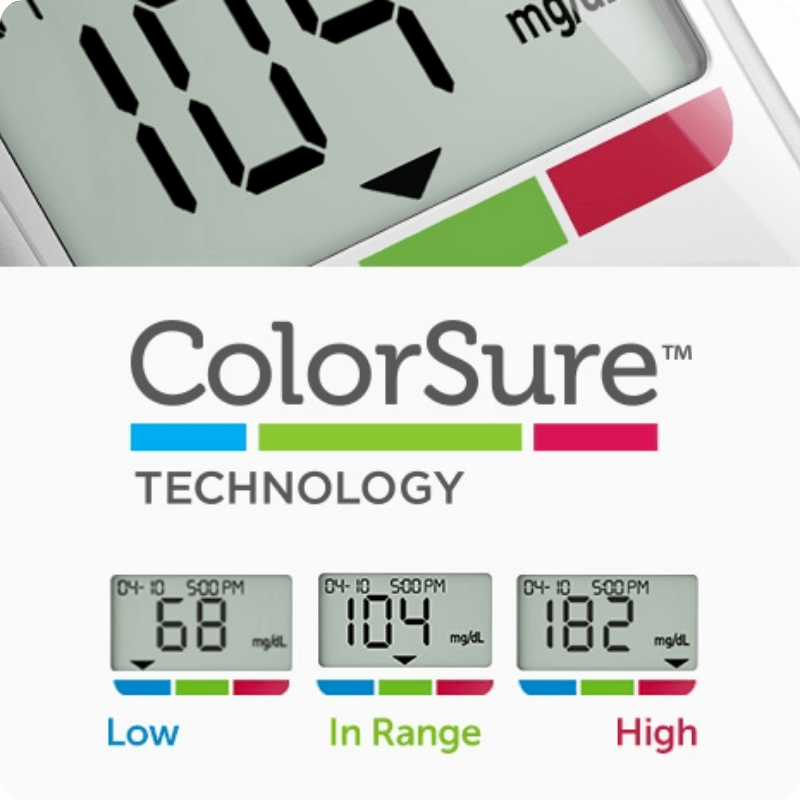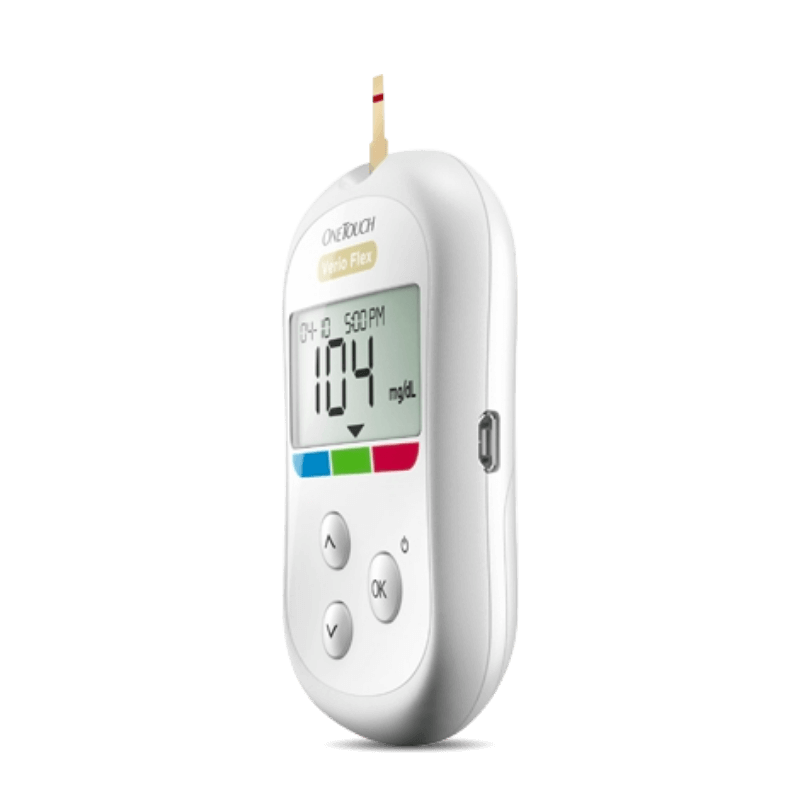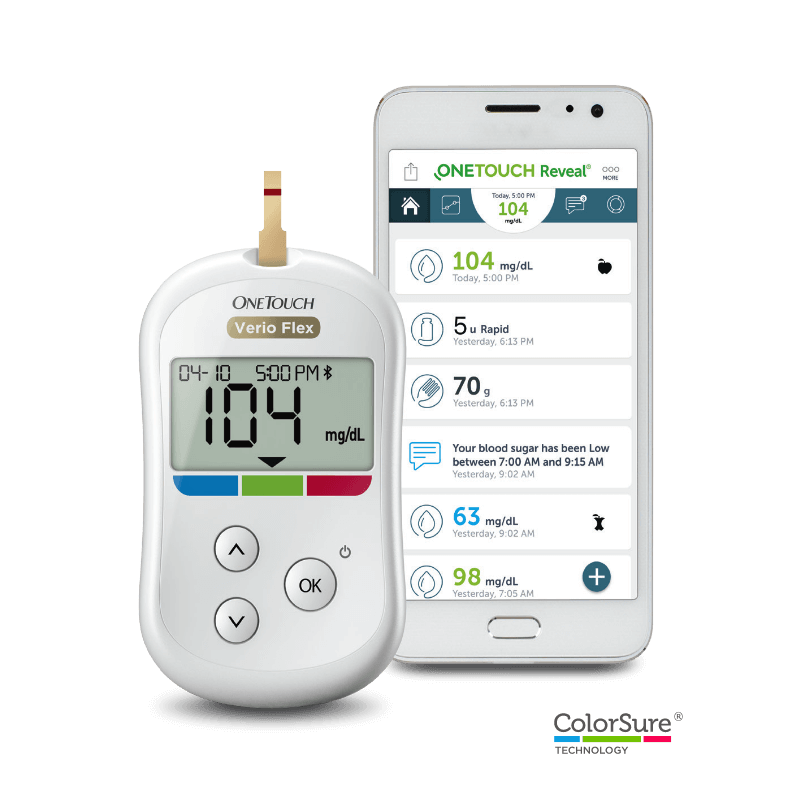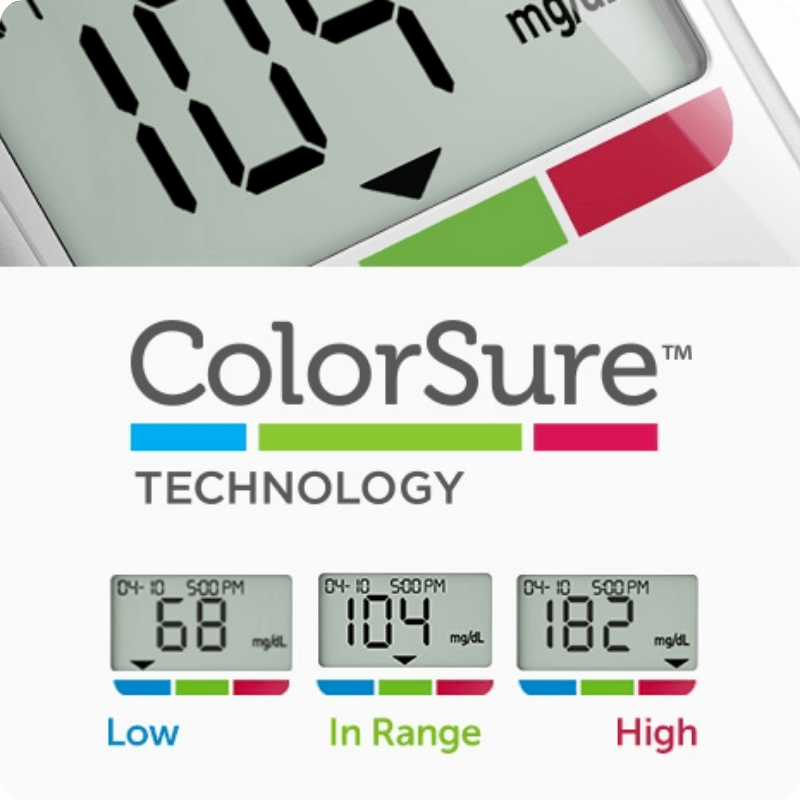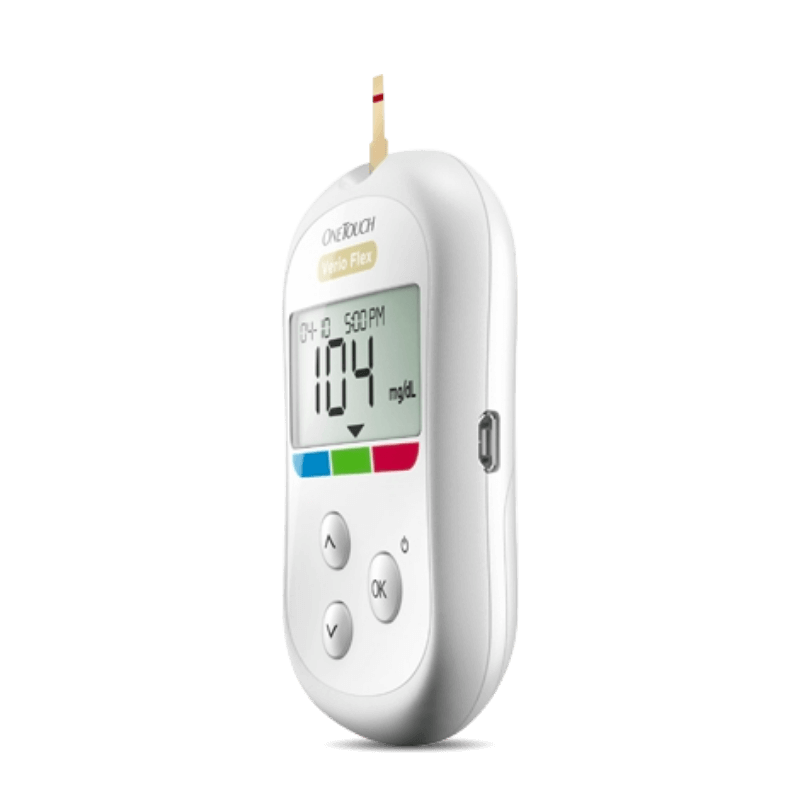 OneTouch Verio Flex® meter
Could make it easier to know when it is time to take action
ColorSure® technology instantly shows when your blood sugar numbers are in or out of range.
Compact, slim design so it's easy to take with you.
Image


See if you qualify for a free meter and upgrade to the OneTouch Verio Flex® meter.
Together, the OneTouch Verio Flex® meter and the OneTouch Reveal® app can help you manage your blood sugar.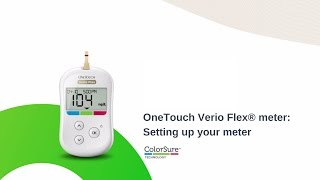 Setting up your meter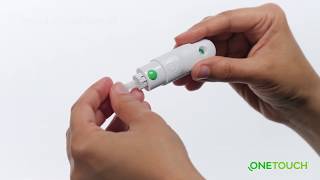 Testing your blood glucose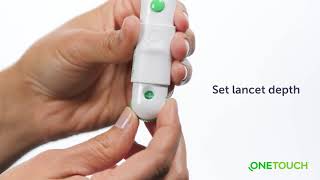 Using your OneTouch® Delica® Plus lancing device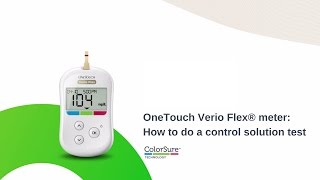 Checking your meter with control solution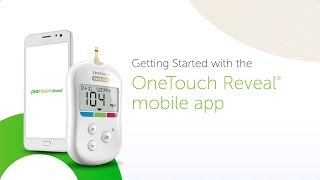 Getting Started with the OneTouch Reveal® mobile app
FAQ
Before using the OneTouch Verio Flex® meter to test your blood glucose, carefully read the Owner's Booklet and inserts that come with the components of the system.
How do I turn on the OneTouch Verio Flex® meter?

Press and hold 'OK' until the start-up test screen appears. Once the device is on, release 'OK'. You can also turn the meter on by inserting a OneTouch Verio® test strip into the test strip port.

If you see any missing segments within the start-up screen, there may be a problem with the meter. Contact Customer Service at 1-888-567-3003.

How many results will the OneTouch Verio Flex® meter store and where can I find my result after it is displayed on-screen?

Your meter stores your most recent 500 blood glucose and control solution test results and displays them in the order the tests were taken. They can be viewed in History Mode by pressing and holding the 'OK' button when the meter is off. You can then scroll through the results by pressing ∧ or ∨.

What batteries does the OneTouch Verio Flex® meter use?

Your OneTouch Verio Flex® meter uses one CR2032 lithium coin cell battery.

ColorSure® technology — What are the low and high range limits and what do they mean?

Your meter uses low and high range limits to tell you when your result is below, above or within the limits that you set in the meter.* The meter comes with pre-set range limits that can be changed as recommended by your healthcare team. The pre-set low range limit is 70 mg/dL and the pre-set high range limit is 180 mg/dL.

*The low and high range limits you set apply to all glucose test results. This includes tests taken before or after mealtimes, medications and any other activities that may affect your blood glucose.

ColorSure® technology — How can I change the low and high range limits?

With the meter on, press and hold ∧ and ∨ at the same time. The SET screen will appear with the current low range limit displayed, and the number and Range Indicator arrow will flash. The low and high range limits can be adjusted but be sure to talk to your healthcare professional about the range limits that are right for you.

If you change your range limits, this will only affect whether future test results are displayed as below, above or within your range limits. Changing your range limits does not affect how past results are displayed.

How can I use Bluetooth® on my meter?

You can connect your meter with a compatible wireless device running the OneTouch Reveal® mobile app. To turn Bluetooth® on, start by turning your meter on using the 'OK' button, then press 'OK' and ∧ at the same time. After you open the OneTouch Reveal® mobile app on your mobile device, follow the on-screen instructions and enter the PIN shown on your meter screen when prompted. For further details, please refer to the Owner's Booklet.

Can I transfer my readings to a computer?

Your meter can work with the OneTouch Reveal® web app which provides simple visuals to help you see your blood sugar readings along with important things like food and insulin. You can track meals, medications and activity in a personalized logbook.

For latest compatibility information, visit our Compatible Devices & System Requirements page.
Related Products
OneTouch Verio® test strips
Get fast, accurate results you can trust.
OneTouch Reveal® mobile and web apps
Manage your diabetes — in the moment, on the go and over time.
*Some health plans may have more than one test strip covered at the lowest copay.
**Not a guarantee of coverage and payment. Coverage and payment may be subject to co-insurance, deductible and patient eligibility requirements.
†Among all branded and value manufacturers. Symphony Health Retail Pharmacy Claims Data Jan 2017 - Apr 2018. Plan types include Commercial, Medicare Advantage and Managed Medicaid.
The Bluetooth® word mark and logos are registered trademarks owned by Bluetooth SIG, Inc. and any use of such marks by LifeScan Scotland Ltd. and its affiliates is under license. Other trademarks and trade names are those of their respective owners.
Apple, the Apple logo, iPhone, iPad and iPod touch are trademarks of Apple Inc., registered in the US and other countries. App Store is a service mark of Apple Inc.
Google Play and the Google Play logo are trademarks of Google LLC.