OneTouch Reveal® mobile app
A
1% mean reduction in A1c

was observed in people with type 2 diabetes using the OneTouch Reveal® mobile app and a Bluetooth-connected meter

(at 3 months, n=23).*
Take action to avoid highs and lows
Automatically notifies you of repeated highs or lows so you can take action to avoid them in the future.
Automatically logs your readings
Organizes your blood sugar readings in a color-coded logbook and dashboards that link with your logged food, insulin and activity.
Share data with your care team
Share your progress with your family, friends or trusted care network.
Personalize goals
Set customized goals and track your progress for number of daily blood glucose checks, carbs logged, steps walked and activity.
Connect with wellness apps
Connecting your OneTouch Reveal® and Fitbit® accounts can help you see how physical activity affects your blood glucose levels. You can also sync the OneTouch Reveal® app with the Apple® Health and Google Fit® apps.
Get to know your products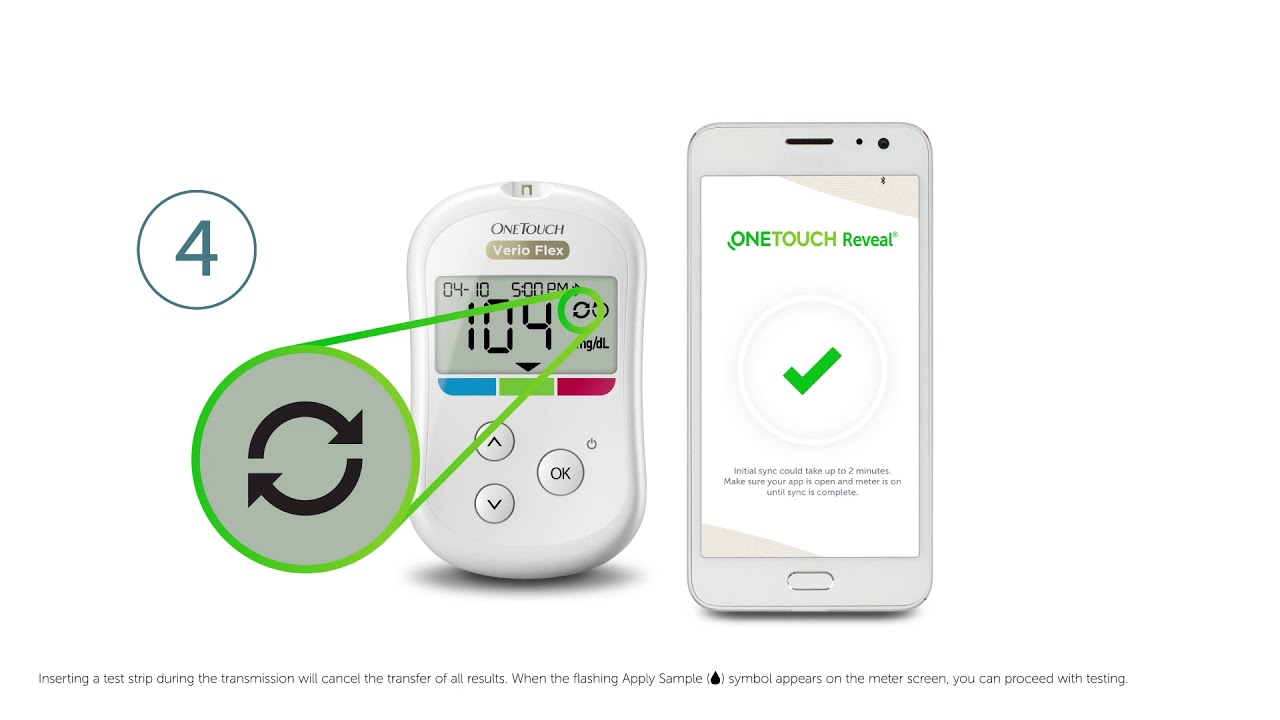 Connect your OneTouch Verio Flex® meter to the OneTouch Reveal™ app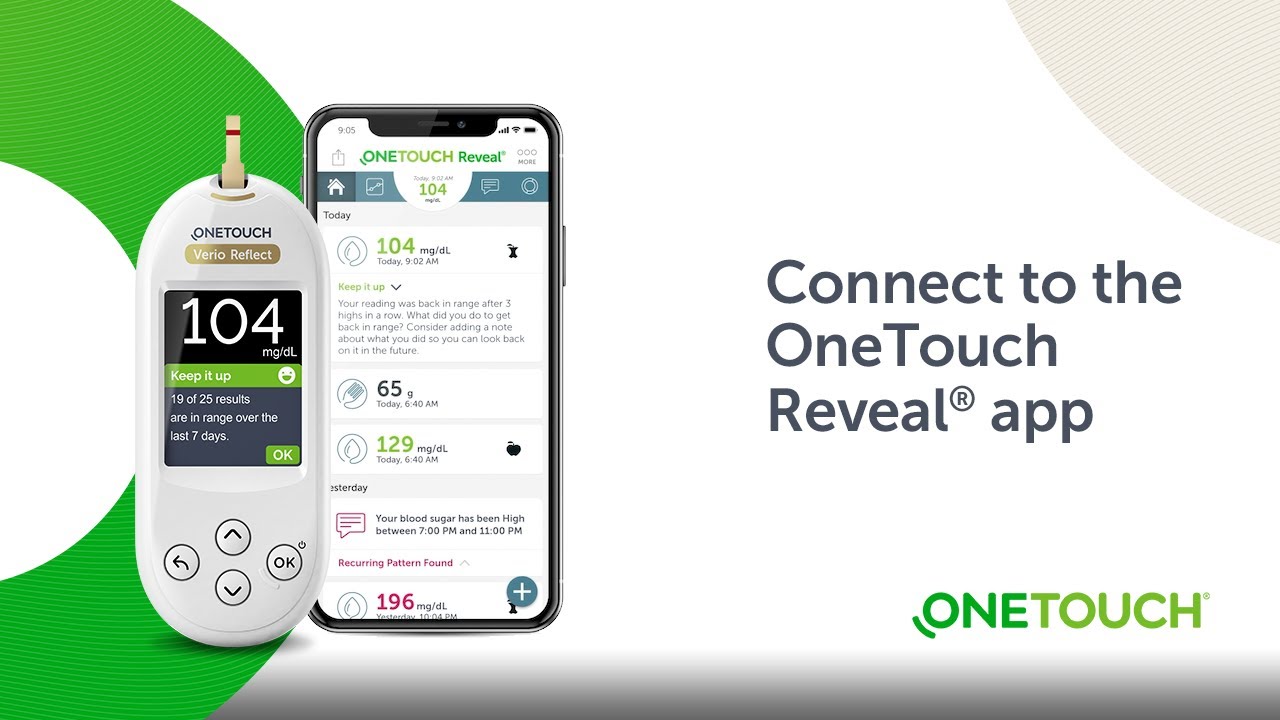 Connect your OneTouch Verio Reflect® meter to the OneTouch Reveal® app