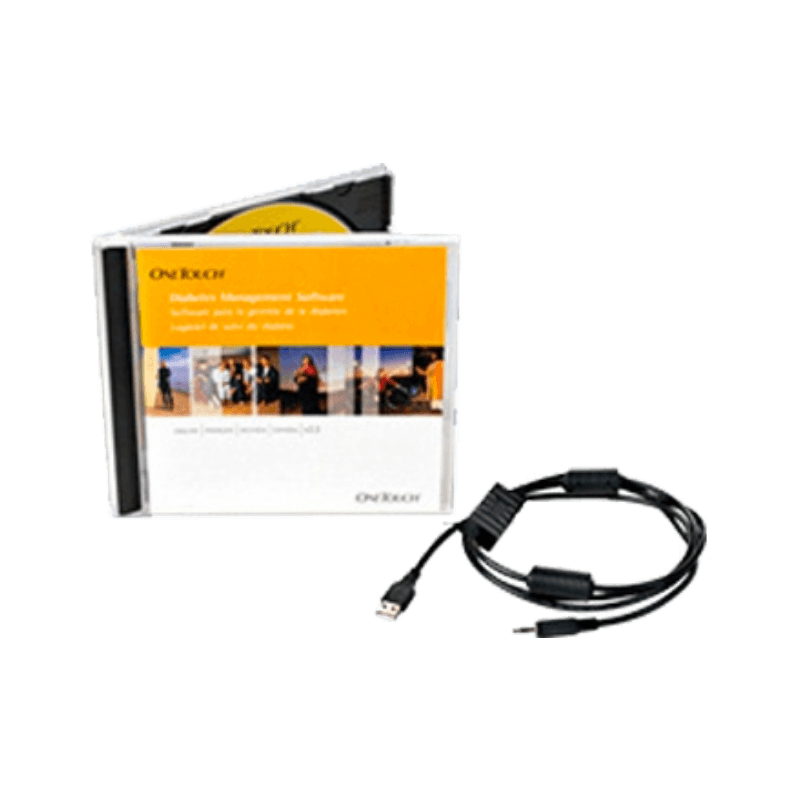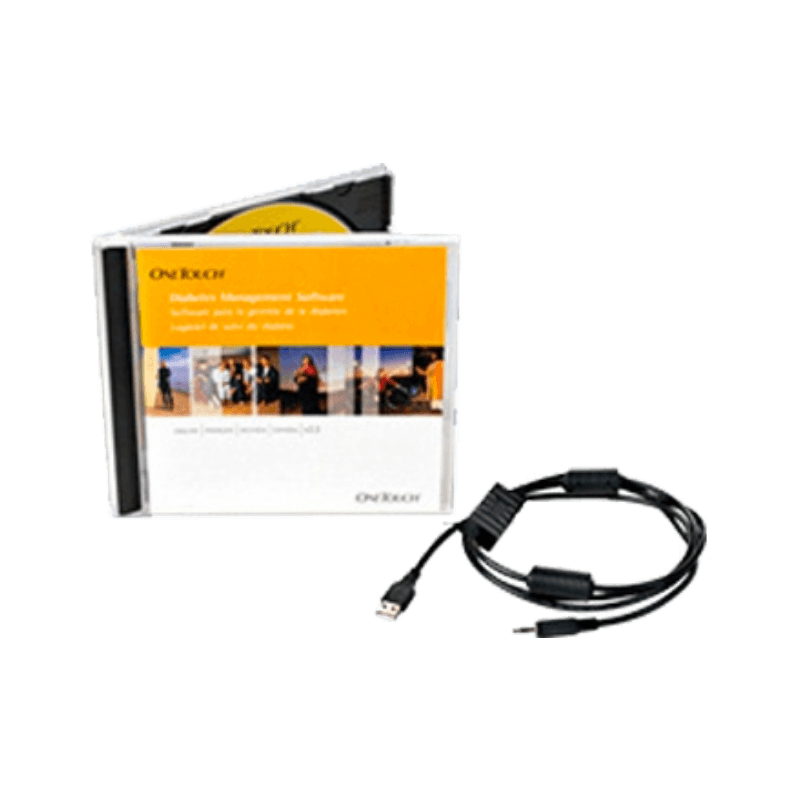 OneTouch® Diabetes Management Software
This software is no longer being distributed.

See if you qualify for a free meter and upgrade to the OneTouch Verio Flex® meter.
Together, the OneTouch Verio Flex® meter and the OneTouch Reveal® app can help you manage your blood sugar.
Can I download data from multiple meters and merge the data into one report?

Yes, although all meters must be OneTouch® meters. You can merge the results from multiple meters into a single database, or you can keep the results separate for each.

Why can't I print reports in color?

If you have confirmed your printer is functioning properly and are not able to print OneTouch® Diabetes Management Software reports in color, make sure you have the color printing option enabled under Print Options.

I'm encountering printing problems. What should I do?

Here are some suggested steps for resolving printing issues:

Check to see you have enough toner in your printer cartridge.
Check your printer cable connections.
Print a test page and/or try printing from another application.
If you have access to a second printer, try printing to it instead, in order to identify if the printer itself is the problem.
Check the printer lights for errors. Refer to your printer manual for information.
Verify that you have the latest printer driver installed. These can be obtained from your printer manufacturer.
The print job may be stuck in the print queue:

On your computer "Desktop", choose "Start", choose "Settings", and then choose "Printers".
Select the printer being used. If there are any print jobs in the queue, select them and choose "Cancel Printing" from the "Document" menu. Try printing again.
If you are printing to a network printer, confirm with your network administrator that there are no network problems.
If you selected a large date range of data, your printer may not have sufficient memory. Shorten the date range of data and try printing again.
It is possible that you may have corrupted files in the system. Please visit Microsoft's website for information on system maintenance instructions and service pack upgrades. If that does not resolve the problem, contact Customer Care at 1-800-382-7226  for assistance.

 

Why can't I see some or all of the readings that I downloaded from my meter?

It's possible that the date and/or year were set incorrectly. You can correct these settings by expanding the date range from the "Data List" report. To expand the date range in the Data List report:

At the top of the "Report" window, select the "Date Range" field and choose "Custom" from the drop-down list.
In the "From" field, type the date "1/1/1900" and in the "To" field, type "12/31/2026."
Choose "Apply."

When I download my meter readings, I get a message saying: "Warning: This meter's results are whole-blood calibrated, and the software is currently set to display plasma equivalents. If you wish to view the results as the meter shows them, you can change."

OneTouch® blood glucose meters provide either whole-blood calibrated or plasma calibrated readings, depending upon the meter and its associated test strips. In all cases, the sample applied is a drop of whole blood. However, plasma calibrated readings are different from whole-blood calibrated readings, with plasma calibrated values being 12 percent higher than whole-blood values.

Note: when you receive a glucose reading from a laboratory, this is usually stated as a plasma value. For OneTouch® Diabetes Management Software, the default setting is to display results in plasma value. If you get this error message when you download your results, then your particular OneTouch® system is providing whole-blood calibrated readings. To change the settings in the software to display whole-blood values:
1. Select "Preferences," then "General."
2. Under "Units and Display Options," go to the drop-down list and select your choice, then "Save."

Can I use any cables other than ones provided by LifeScan?

No. Our OneTouch® Interface Cables are not standard cables*. They are custom-built with proprietary internal components. Other cables are not compatible with OneTouch® meters, and will not work with them.

If you need a cable for your meter, please contact Customer Care at 1-800-227-8862

 *The OneTouch Verio® and OneTouch Verio Flex® meters are exceptions and can use any standard micro USB cable.

Can a OneTouch® interface cable communicate with devices other than OneTouch® meters, such as mobile devices?

No, our cables are meant specifically for use with our OneTouch® meters. They will not work with any other devices, and they will not transfer data other than data from OneTouch® meters.

My OneTouch® Ultra® 2 meter is displaying ATE on the screen when I try to download. What do I do?

There is no harm to the meter or to the data stored in the meter if this error occurs. The meter will time-out after two minutes and shut itself off and full function will be restored. To prevent this from happening in the future, remember to connect the OneTouch® USB interface cable to your OneTouch® Ultra® 2 meter before selecting the Download Meter button.
Related Products
OneTouch Reveal® mobile and web apps
Manage your diabetes — in the moment, on the go and over time.
The Bluetooth® word mark and logos are registered trademarks owned by Bluetooth SIG, Inc., and any use of such marks by LifeScan Scotland Ltd. Is under license. Other trademarks and trade names are those of their respective owners.
Apple, the Apple logo, iPhone, iPad and iPod touch are trademarks of Apple Inc., registered in the U.S. and other countries. App Store is a service mark of Apple, Inc.
Android, Google Play and the Google Play logo are trademarks of Google Inc.