Your OneTouch® meter voucher
Print this voucher page and be sure to have a prescription to redeem your voucher. We'll also email you a copy, but make sure to add [email protected] and [email protected] to your Safe Sender list or check your Spam folder.
1. Choose
Your OneTouch® meter below
2. Check
Be sure to have your prescription for the OneTouch Verio® family of meters and test strips
3. Print
Take this voucher with your prescription to your pharmacist
onetouch_verioflex.png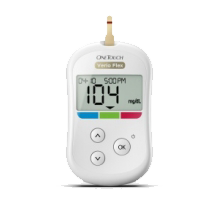 otveriots_box.jpg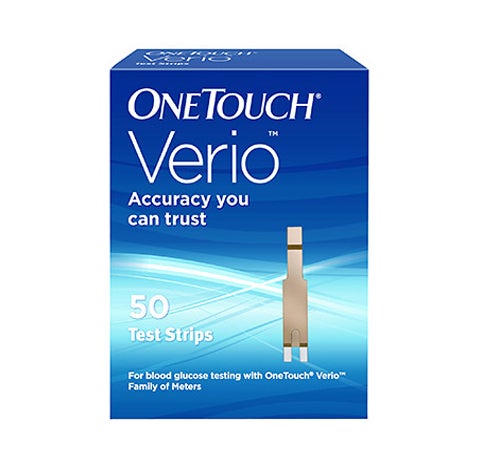 Don't forget your OneTouch Verio® test strips! We've got you covered.*
Lowest co-pay on the most health plans.* Always covered on Medicare Part B.**
To see your out of pocket cost for OneTouch Verio® test strips, visit KnowMyCoPay.com or call 844-807-8936.
ATTENTION, PHARMACIST
Submit this claim to Opus Health for reimbursement plus a dispensing fee. Questions? Call 1-800-364-4767.
Requires a valid prescription. Offer valid for one meter per patient every 12 months. Offer good while supplies last. Void where prohibited by law. This offer from LifeScan, Inc. can only be redeemed where OneTouch® products are sold and prescriptions can be processed. Qualifying conditions may apply.
By participating in this program or by otherwise processing a program voucher, you warrant that you will not submit a claim for reimbursement of any meter covered by this arrangement with any commercial payor, state or federal government funded program (including but not limited to Medicare, Medicare Advantage, Medicaid, Medigap, VA, DOD, or TriCare®).
Please remove identifications number from patient profile after claim has been processed.
To redeem for a OneTouch Verio® brand meter:
offer_products.png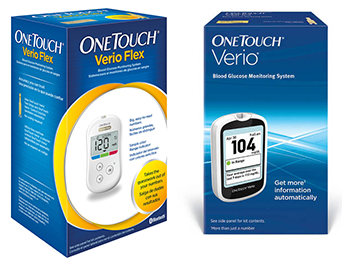 Bin 601341
RxPCN OHS
GroupID [GROUP_ID]
ID# [VOUCHER_NUMBER]
OFFER EXPIRES 12/31/2018
Note: Test strips are sold separately and are not part of this offer.
*Some health plans may have more than one test strip covered at the lowest co-pay.
**Not a guarantee of coverage and payment. Coverage and payment may be subject to co-insurance, deductible, and patient eligibility requirements.
The Bluetooth® word mark and logos are registered trademarks owned by Bluetooth SIG, Inc., and any use of such marks by LifeScan Scotland Ltd. Is under license.