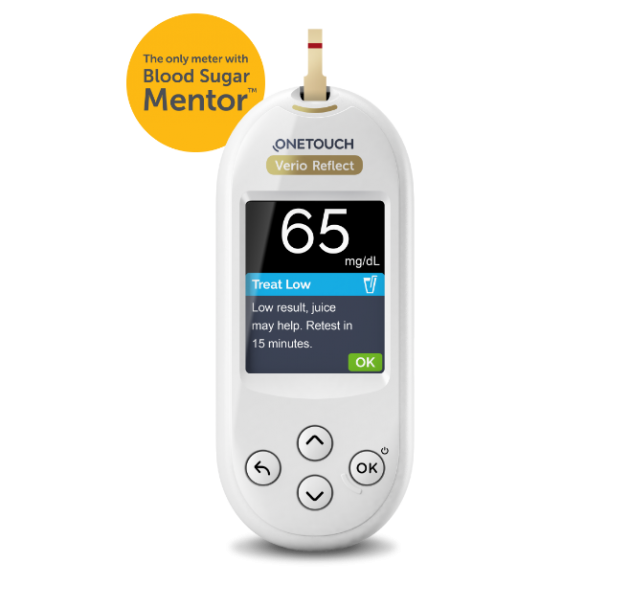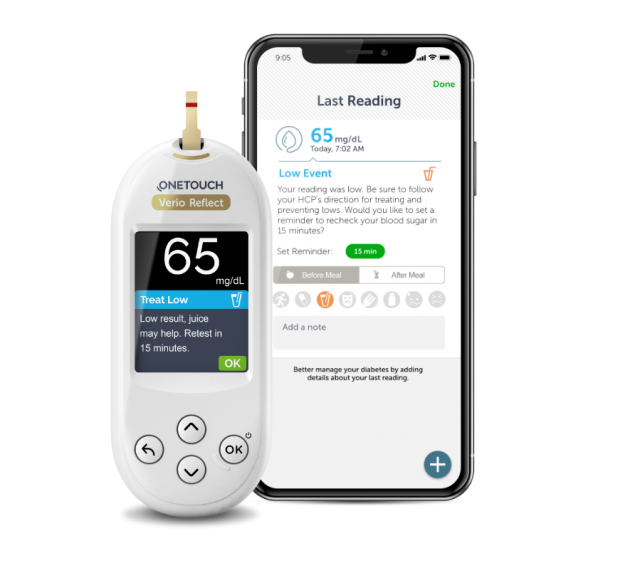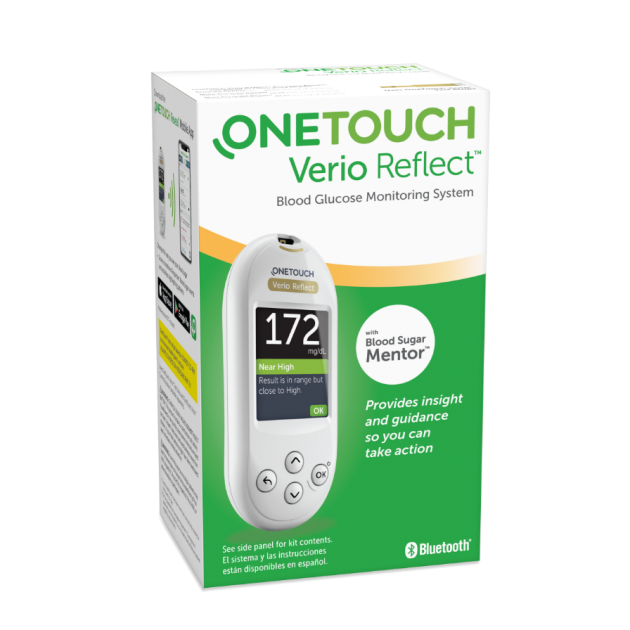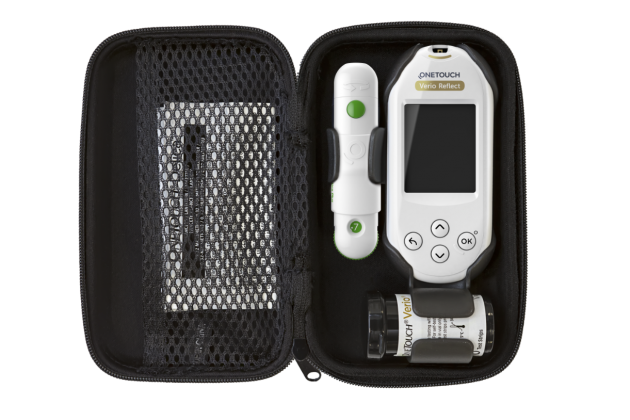 OneTouch Verio Reflect® meter
Get help with your numbers

Blood Sugar Mentor™ feature gives you personalized guidance, insights and encouragement so you can take action to help manage highs and lows.

ColorSure® Dynamic Range Indicator helps you to see when your blood sugar result is near high or low so you can take action before going out of range.

And when you connect to the OneTouch Reveal® mobile app, the Blood Sugar Mentor™ feature provides you with even more insights to help you manage your diabetes.


74% of OneTouch® brand users with insurance pay $20 or less on 50ct test strips.†
Medicare Part B patients pay $0 with most supplemental insurance.**

Together, the OneTouch Verio Reflect® meter and the OneTouch Reveal® app can help manage your diabetes.
Get to know your meter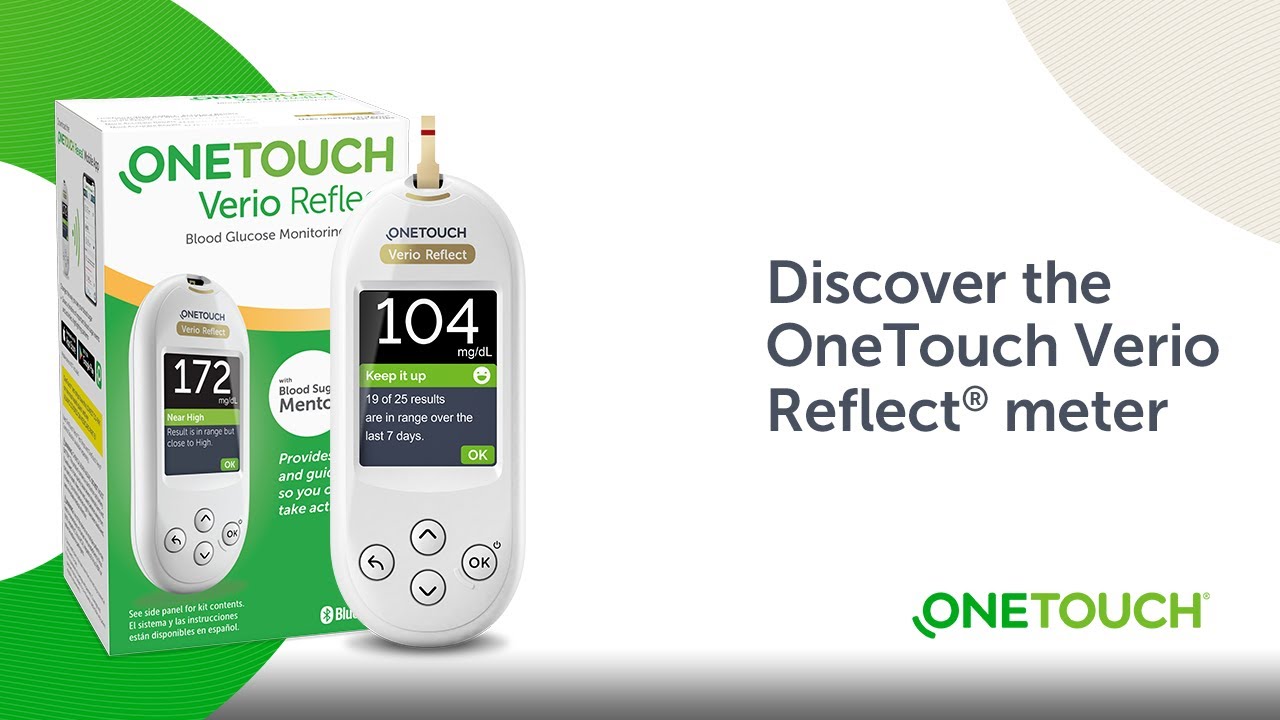 Introducing the OneTouch Verio Reflect® meter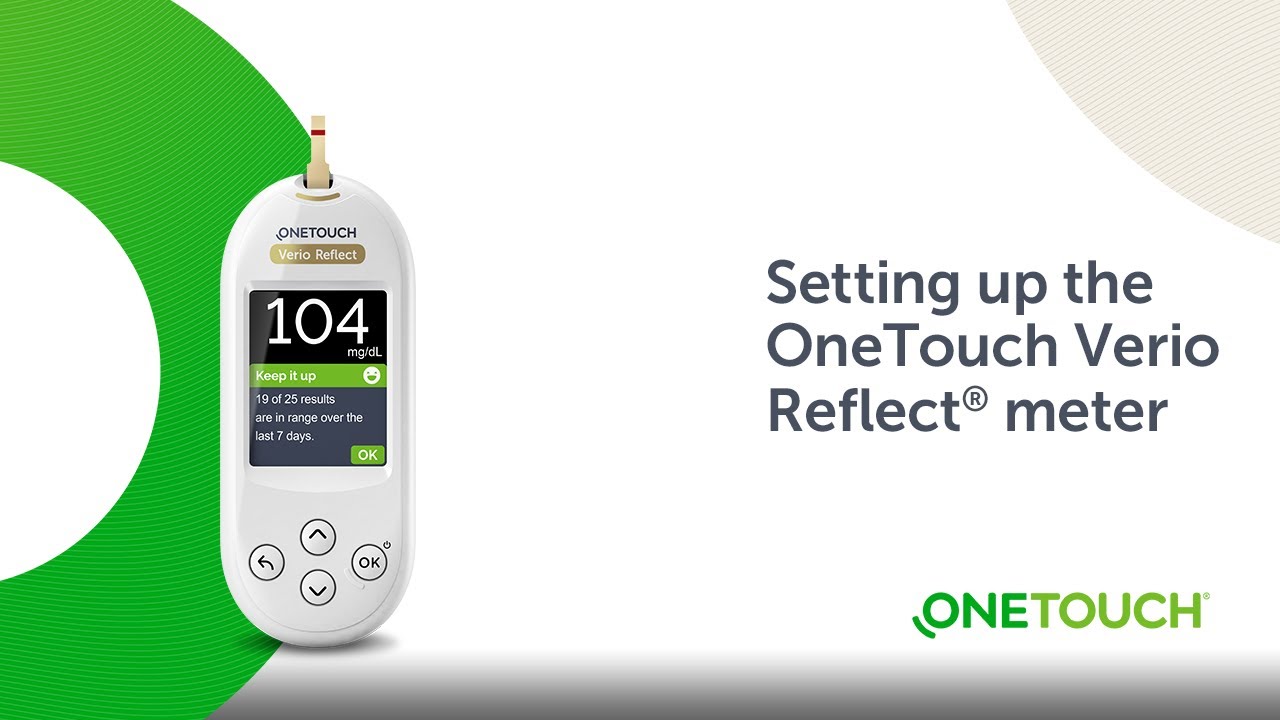 Unboxing your OneTouch Verio Reflect® meter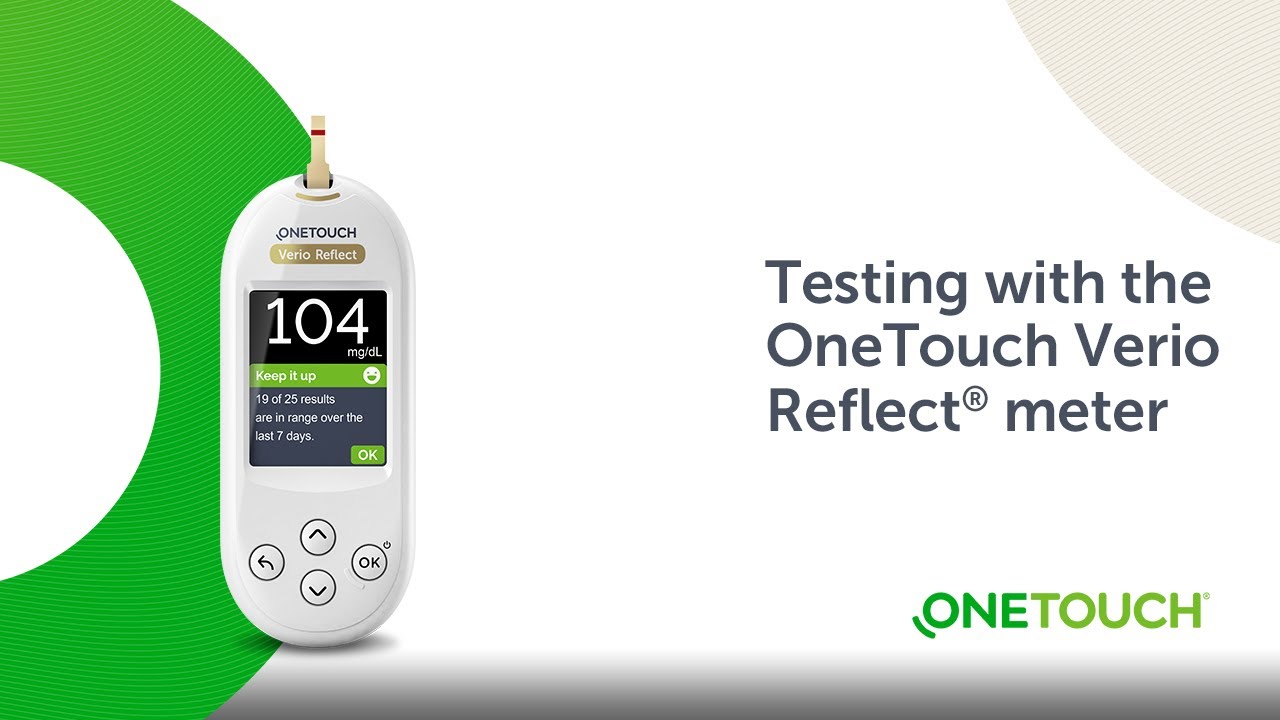 Start checking your blood glucose with the OneTouch Verio Reflect® meter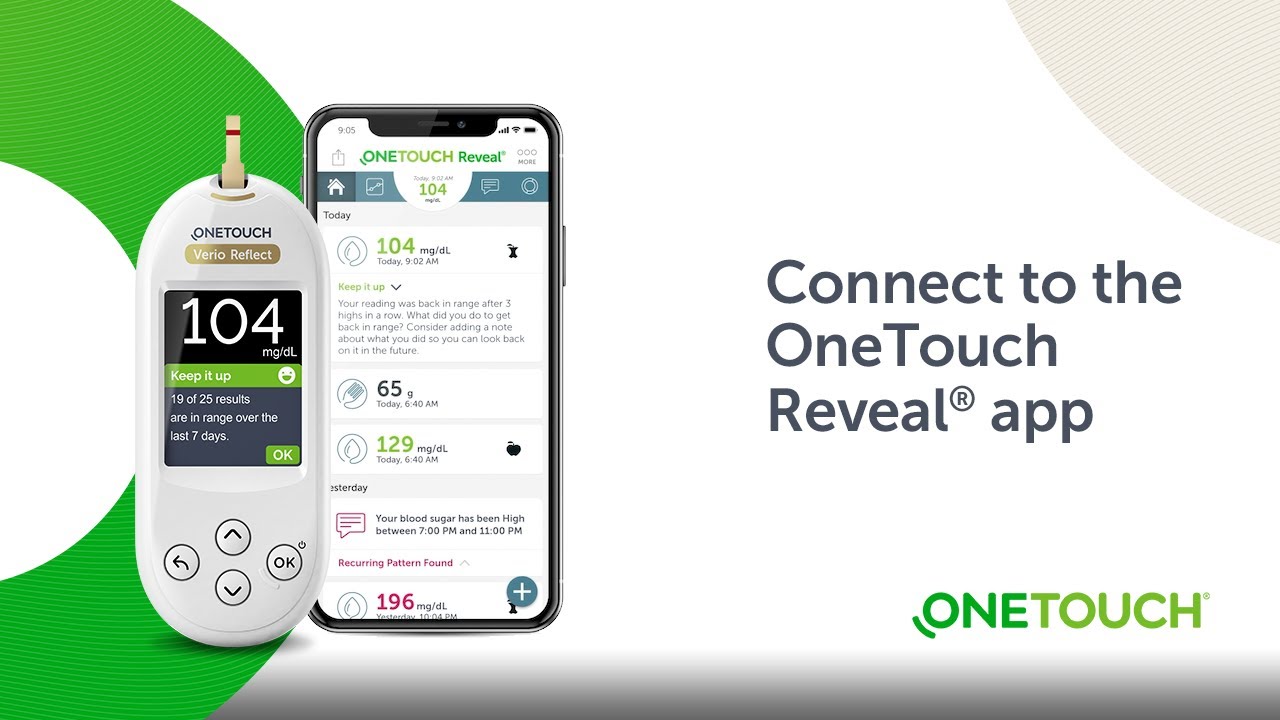 Connect your OneTouch Verio Reflect® meter to the OneTouch Reveal® app