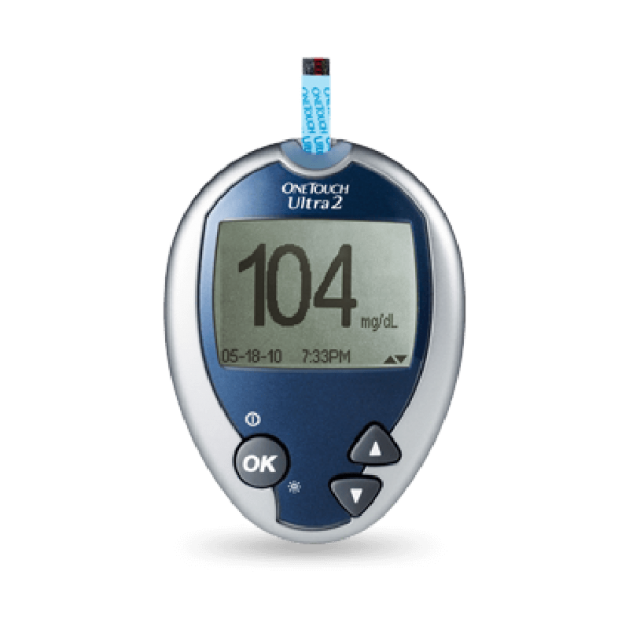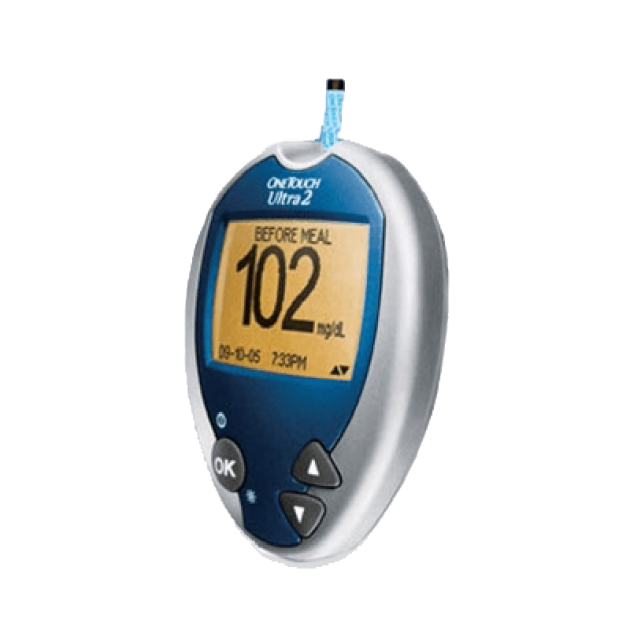 OneTouch® Ultra® 2 meter
A fast and simple way to see the effect of food on your blood sugar results.
Large screen with backlight.

OneTouch® Ultra® test strips have the lowest copay on the most health plans.*
Always covered on Traditional Medicare Part B — $0 with most supplemental health plans.**

FAQ
Before using the OneTouch® Ultra® 2 meter to test your blood glucose, carefully read the Owner's Booklet and inserts that come with the components of the system.
Need more answers not related to this specific product?
Learn more on the FAQ section of the website!
Explore FAQ